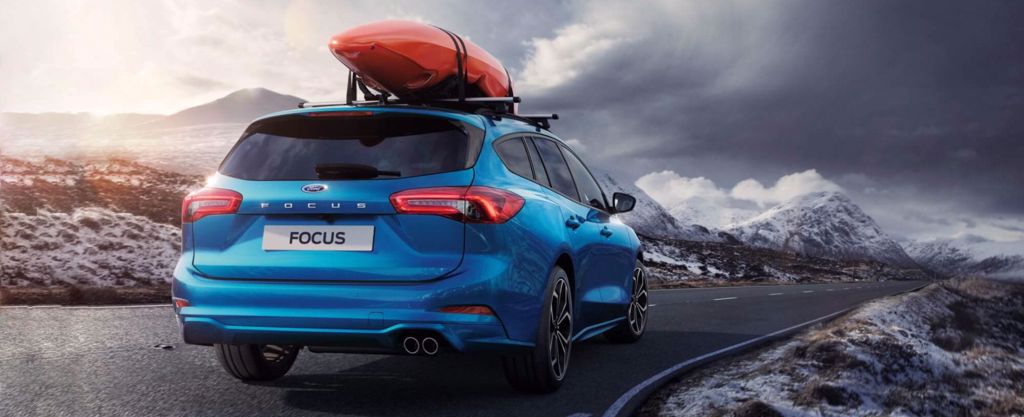 Ford Accessories at Lyons of Limerick
Pick the Right Accessory for your Ford
Ford Alloy Wheel

Change the look of your Ford with our range of alloys. Sleek, purposeful or elegant – whatever you choose, you can trust that they've been manufactured to the highest standards, and from the finest materials, and endured long-term testing to keep you safe on the road. And since every single alloy is X-ray-checked for defects, you can be assured that our alloys perform as good as they look.
ClimAir® Wind Deflectors

ClimAir® wind deflectors stop bugs in their tracks - and squish them right before they end up in your face. Nor do you want wind gusts watering your eyes. When you install your ClimAir® wind deflectors, you can save yourself from a whole lot of mess.
ClimAir® Sun Blinds

Reduces solar irradiation and can also be used whilst windows are open. At the same time it gives the distinctive look of privacy glass. Quick and easy fitting without drilling due to inconspicuous holder system.
Child Seats

Ever since it became a legal requirement that children in our cars are safely secured, the standards for children's car seats have become more and more stringent. We offer child seats for all weight categories, meaning for babies and toddlers up to 36 kg, which are all tested and approved according to ECE 44/04 norm. Britax-Römer® childseats come with ISOFIX, providing additional safety.
Ford Scuff Plates

Enjoy your Ford in style. We offer high-quality and stylish scuff plates for almost all our vehicles. For that little extra, some of these scuff plates are even illuminated in red or blue.
Base Carriers and Thule® Roof Equipment

The Ford base carriers are essential for using roof equipment. With these base carriers, there are different possibilities to install transport systems for whatever you would like to transport. We also offer a wide range of Thule® roof transportation equipment – such as roof boxes, ski and surfboard carriers, which can be fitted safely and securely to your vehicle.
Ford Sport Styling Pack

Your Ford has been elegantly styled and beautifully crafted to ensure that your journey through your life is both inspired and relaxed. With our accessory range we can offer more choices to enhance your Ford to make your Ford more dynamic, more individual – more you. For example: Performance body styling kits. Designed and safety tested to fit your Ford and your life perfectly.
Ford Tow Bars and Retractable Tow Bars

Ford tow bars are tested to meet Ford specifications - which are considerably higher than legal requirements. They won't compromise your vehicle's safety and will last as long as your Ford. The corresponding electrical kits are designed for complete compatibility and integration with your Ford's electrical and Multiplex systems. Plus, Ford retractable tow bars can be tucked away – if you don't want to make any compromise to your car styling.