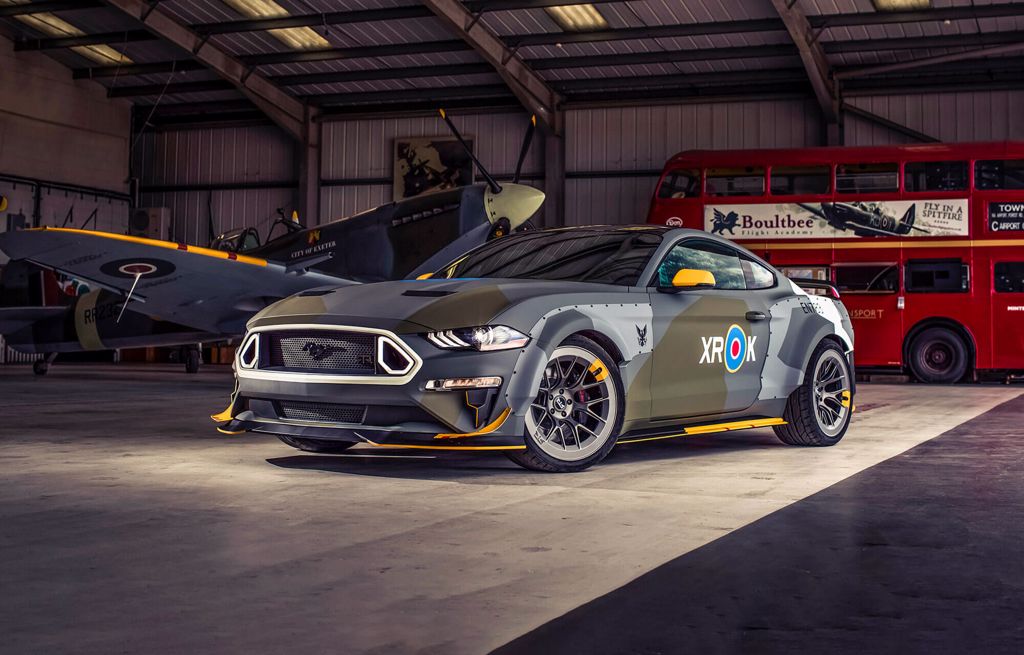 Eagle Mustang soars to $420,000 at charity auction
Among the most eye-catching vehicles to race up the famous Hillclimb at the 2018 Goodwood Festival of Speed was the Eagle Squadron Mustang GT.
And now the one-of-a-kind car has sold for $420,000 at the Experimental Aircraft Association's The Gathering charity auction in the U.S.
Created by the Ford Performance team and U.S. drifting star Vaughn Gittin Jr., the 700 horsepower Mustang celebrates the 100th anniversary of the Royal Air Force and is inspired by the Eagle Squadron — a group of U.S. volunteer pilots who flew combat missions alongside the Royal Air Force prior to the U.S. entering World War II.
Proceeds from the sale are being donated to the Association's youth education programmes, which encourage and support the next generation of pilots
Pilots like Ervin Lloyd Miller, a.k.a. Dusty, who joined the Royal Air Force 133 Eagle Squadron during World War II, and flew missions that launched from near Goodwood, West Sussex.
Seventy-seven years later, Dusty's son Paul, himself an RAF veteran, was in the co-pilot's seat as the Eagle Squadron Mustang GT flew up the Hillclimb course.
Watch Paul tell his father's story in the video below. And if you've never seen a plane and car donuting together here's your chance…
Contact us for to discover the latest model of Mustang available to look at and test drive in our showroom today.
Email or Call Me BackBook a Test DriveBook an AppointmentValue My Vehicle
News