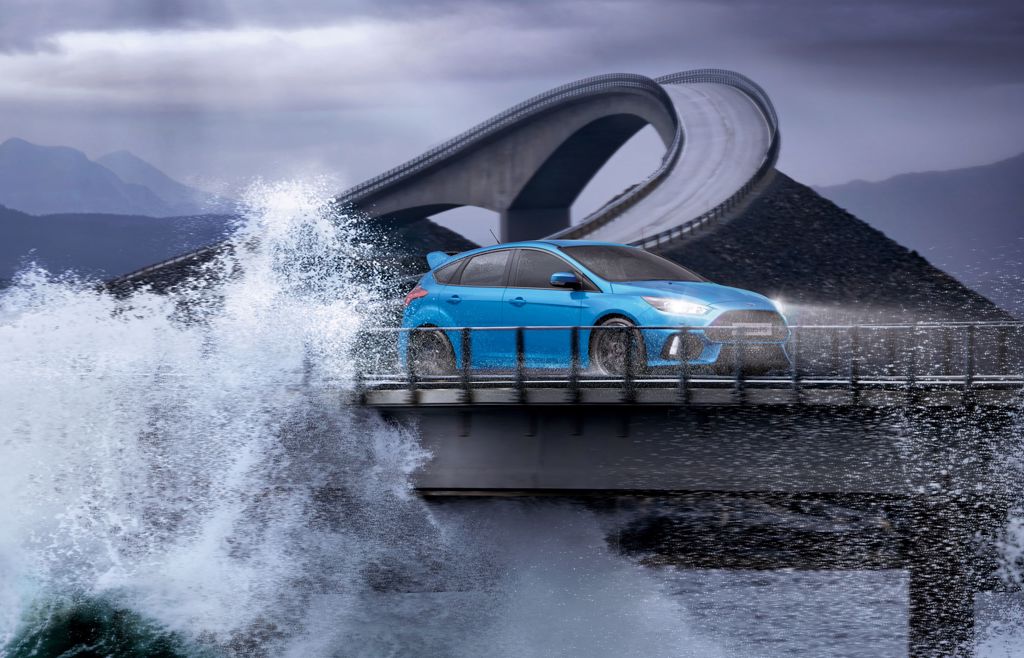 Ford Focus RS Takes Top Gear Magazine Crown
Top Gear Magazine have selected the Ford Focus RS as their 2016 Car of the Year. In their awards edition of the UK's top selling car magazine, the Top Gear team hailed it as "a fantastic achievement".
Having first claimed the Hot Hatch of the Year title, the acclaimed 165mph Focus RS went on to beat off sports cars, supercars and limousines to also earn the magazine's top award.

The magazine's Editor in Chief, Charlie Turner, said: "The Focus RS really is the complete package and claims our top award ahead of other category winners costing ten times as much. It delivers accessible performance and entertainment, with looks and practicality thrown in, and proves you don't always need to spend big money to have a huge amount of fun.

The awards edition adds: "What makes the RS so special is that it combines vivid personality with real practicality and serves it up at such a tempting price."

Ford are no strangers to success in the Top Gear awards, after the Fiesta ST took Car of the Year in 2013.
This year's laurels didn't stop with the Focus RS, the new Ford Mustang GT350R was named Muscle Car of the Year and among the 2016 'Top Gear Heroes' were Ford GT's designer, Chris Svensson, and Ford Performance director and Mustang chief engineer David Pericak.

Owners of the new Ford Focus RS are set to take advantage of the car's array of technological features such as Ford Performance All-Wheel Drive with Dynamic Torque Vectoring and Launch Control, which helps rocket the RS from rest to 62mph in just 4.7sec.

Lyons of Limerick FordStore are proud to be one of only 3 Ford Dealers in Ireland to offer the Ford Focus RS. Contact us or visit our showroom to find out more.
News