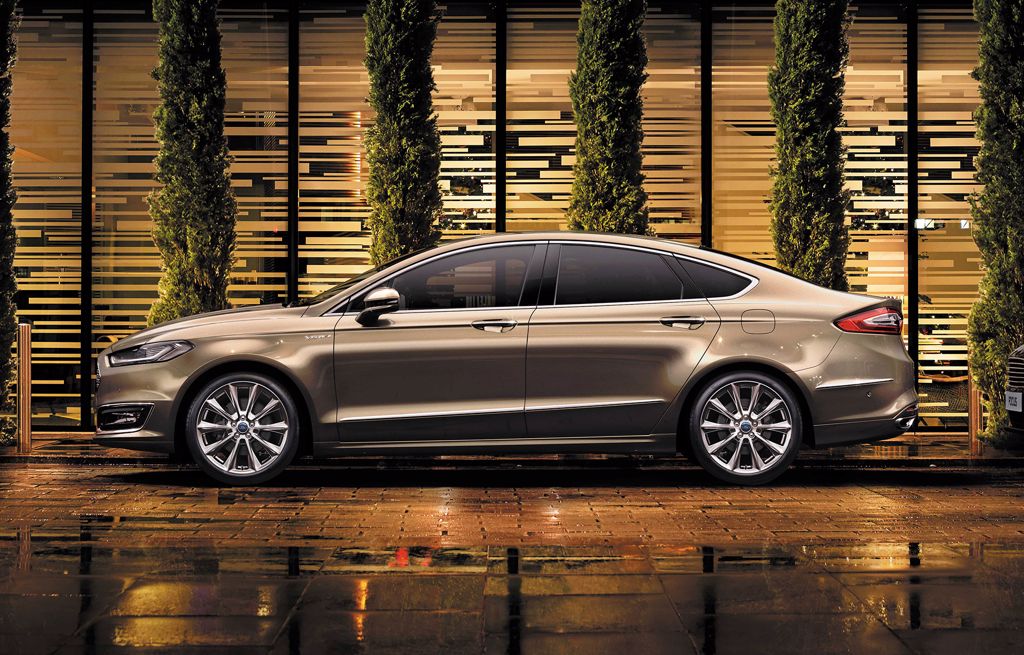 Ford Vignale at Lyons Of Limerick
Having attained coveted FordStore status, Lyons of Limerick are proud to present the awesome power of the Iconic Ford Mustang and the sleek sophistication of the Ford Mondeo Vignale, Ford S-MAX Vignale, of course not forgetting the Focus RS and the all New Ford Kuga Vignale.
New to Ireland, the new Ford Mondeo Vignale, the first vehicle in a new range of upscale Ford Vignale products, delivers quality craftsmanship, superior refinement, and exclusive specification. Each model is handfinished by dedicated craftspeople in a meticulous process that also includes high-tech production techniques and 100 additional quality checks.
The first model in Europe to offer Ford's Active Noise Cancellation, the new Ford Mondeo Vignale also offers enhanced sound insulation, and integral link rear suspension. Available in four-door and wagon bodystyles, Mondeo Vignale delivers premium specification that includes Pedestrian Detection, Intelligent All-Wheel Drive, and high-power biturbo 2.0-litre TDCi and hybrid powertrains.
Contemporary design cues are influenced by iconic Italian coachbuilder Alfredo Vignale. "Each Ford Mondeo Vignale is hand-finished by six master craftspeople at the new state-of-the-art Vignale Centre at Ford's manufacturing facility in Valencia, Spain. The latest laser and camera technology supports the trained eye in closely examining every aspect of a Vignale vehicle from bodyshell and panel alignment to paint finish," said Fiona Connolly, marketing manager for Lyons of Limerick.
Ford Vignale consists of three key elements, a unique product, lifestyle elements, and a dedicated experience. Vignale customers also receive personalised service tailored to their needs for the lifetime of their vehicle ownership, supported by Lyons of Limerick Ford Vignale relationship manager Owen Ryan and 24 hour freephone assistance from the Vignale One Call service. Passionate about precision and attention to detail, experts spend more than two hours handpolishing the paintwork to create the perfect high gloss finish and also carefully scrutinise the fine detailing and stitching of 40 individual laser-cut pieces of leather trim fitted to each seat. The new Ford Mondeo Vignale exterior offers a sleek, emotive design that reflects the latest Ford global design language.
The Mondeo Vignale is offered with the highpower 180 and 210 PS 2.0-litre TDCi with six-speed manual and PowerShift automatic transmissions, and with Ford's Intelligent AWD system that delivers seamless transition between front-wheel drive and all-wheel-drive.
Find out more about these distinctive, special vehicles at our showrooms.
News