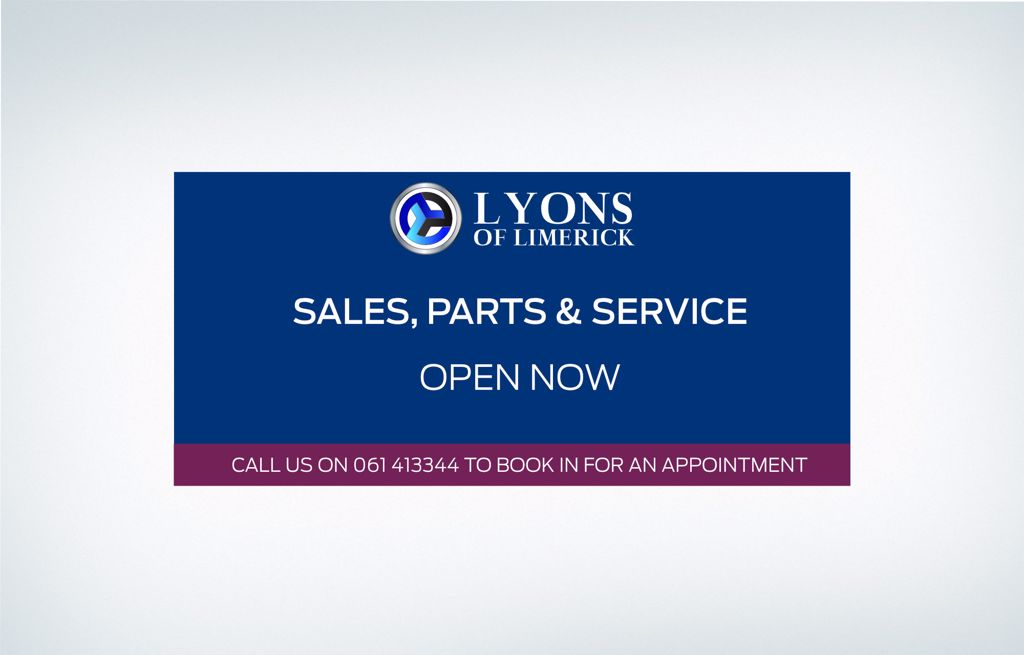 Lyons of Limerick are now open
To our superheroes on the front line, Doctors, Nurses, An Garda Síochána, An Post, Civil defence, Ambulance workers, HSE staff, Shop workers, essential workers and the everyday heroes supporting those cocooning during this pandemic. Lyons of Limerick would like to thank you all for not taking your foot off the gas when Ireland needed you.
Lyons of Limerick are proud to have been able to keep our front line workers on the road.
Lyons of Limerick Sales, Service & Parts will be fully functioning on minimal staff from May 18th with the measures we have kept in place during this pandemic.
These measures were put in place for the safety of our staff and front line workers, and now for our loyal customers. These include Drop and Collect, Full sanitation of cars for the safety of you the customer and our technicians, new customer waiting area with PPE equipment along with all HSE guidelines to keep you and our staff safe.
We have implemented enhanced vehicle disinfecting key driver touch points prior to delivering your loaner or your personal vehicle. We hope this experience gives you a peace of mind and we appreciate your business. We only use disinfectants that are acceptable for the interior/exterior surfaces of Ford vehicles. If you have any questions please feel free to reach out to us.
Call us now on 061 413344 to put your name on our waiting list, live chat or email us at [email protected]nsoflimerick.com.
Thank you for your patience and continued support.
The staff and Management at Lyons of Limerick.
An Garda Síochána An Post HSE Ireland #StaySafe #EverydayHeros #Volunteers
News