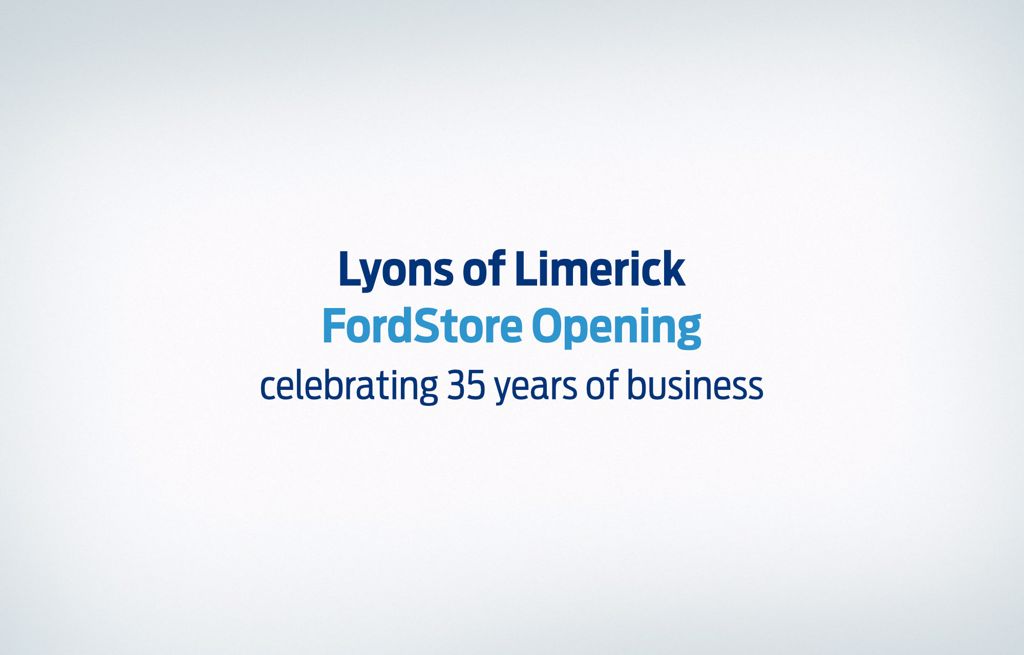 Our brand new FordStore showroom is open!
Lyons of Limerick FordStore opening with three World Heritage Rally Cars direct from the Ford UK Museum. Have a look at the video as Lyons of Limerick celebrated 35 years in business and the opening of a brand new FordStore showroom!
We would like to thank everyone who attended the fantastic event! We would like to say a special thank you to the Ford UK Museum, for offering us to have the World Heritage Rally Cars in display, it made it a truly unique experience.
We were overwhelmed with the response and support from our Staff, Customers & Friends, as well as Ford Ireland.
News