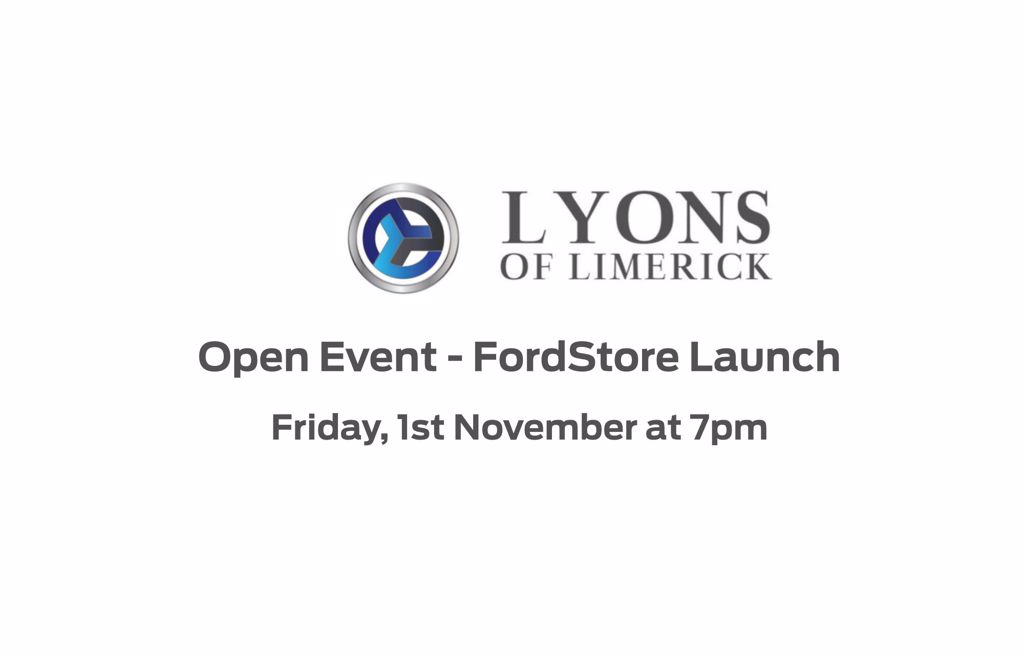 FordStore launch - 1st November
Lyons of Limerick would like to invite you to their Ford2020 Open Event.
We will start this event with out FordStore launch this Friday, 1st November, at 7pm!
We will have great prices, refreshments and special offers just for you.
One of our lucky customers that attends the Ford2020 Open Event, can also win their deposit back - up to €2000*
Get in contact us today if you have any questions.
We look forward to seeing you!
Call Us Email Us Join our Event on Facebook
*Terms and Conditions Apply
News